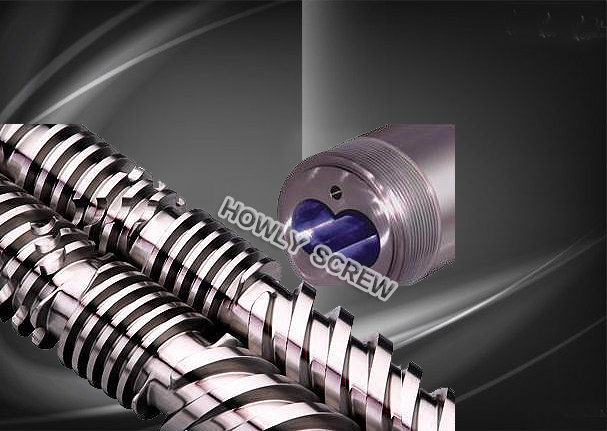 Product Description
Parallel Twin Screw and Barrel
The bimetallic barrel for single screw is a kind of barrel moulding 2-3mm thick alloy coat on the barrel inner wall which has excellent corrosion resistance, abrasion resistance and highworking temperature.
And its useful service life is greatly improved contrast to the common nitrided cylinder.
Bimetal has more obvious advantages when processing special plastics to enhance the abrasion life,such as
engineering plastic, fluorine plastics, PPO and etc.
Technical Data:
Depth of Nitrated Layer: 0.5-0.8mm Hardness of nitration: 900-1020Hv
Fragility of nitration: Less than grade 1 Surface roughness: Ra 0.4um
Hardness of Cr-coating Layer: ≥950Hv Thickness of Cr-coated Layer: 0.03-0.08mm

Hardness of Bimetallic Layer: HRC55-72 Depth of Bimetallic Layer: >2mm